DISCOVER WEBFLEET'S MAIN FEATURES
WEBFLEET is an award winning fleet management solution that provides real-time telematics information about the location of your vehicles, lets you communicate directly with your drivers, helps to improve driving behaviour, save on fuel and connects to a whole ecosystem of 3rd party solutions.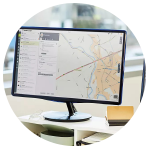 Vehicle Tracking
WEBFLEET's vehicle tracking and fleet tracking solutions deliver the real-time location of every vehicle in your fleet.
⟷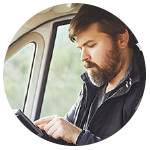 Driver Analytics
WEBFLEET provides both the fleet manager and drivers with detailed driving behaviour information.
⟷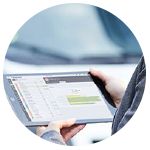 Extensive Reports
WEBFLEET´s reports help you stay on top of everything from fuel efficiency to legal compliance, and helps you focus on delivering top quality service.
View Our Webfleet Products
Webfleet Solutions
View Our Fleet Camera Products